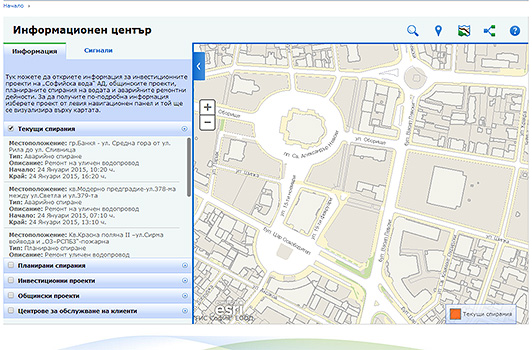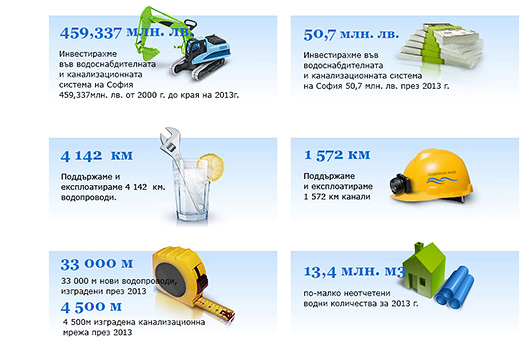 Project Type
SharePoint Public Facing Websites
Client
Sofiyska Voda
Our Contribution
Design
Development
Technologies
Windows SharePoint Services 3.0
Client Profile
​Sofiyska voda provides water and waste water services on the territory of Sofia Municipality. The company has more than 1,5 million users of its services.
The Solution
​Sofiyska Voda needed a public-facing website that combines an impressive vision, high-level of usability and broad-range of online services dedicated to the company's large number customers.
BSH created a new website with a stylish design based on Windows SharePoint Services 3.0 that is entirely focused on its users. It provides latest corporate information and lot of online tools that help of Sofiyska Voda's customers – up-to-date data about scheduled and emergency repairs, full library of ready-for-use application forms for services, open job positions. After an easy registration the customers can review their water consumption information for the last two years. They can provide monthly self-reports for water consumption and pay their bills online. Additionally the users can subscribe for SMS notifications for scheduled repairs in their residence and activate e-billing functionality.
To ensure that the web site gives the best user experience registration process and secured area tools have been reviewed in several usability tests performed by Lucrat.