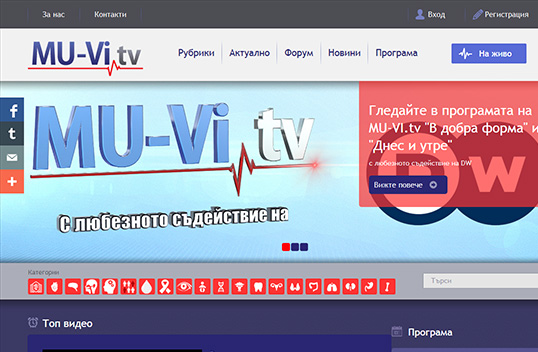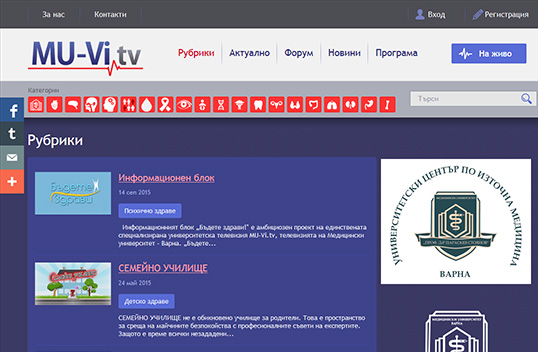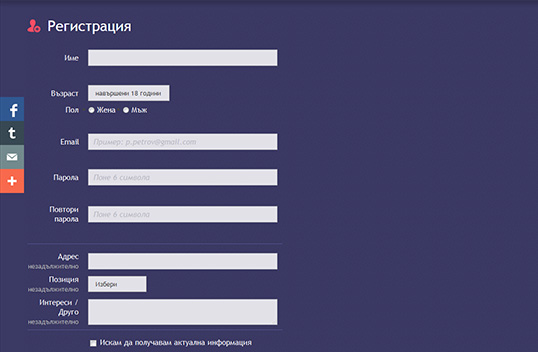 Project Type
SharePoint Public Facing Websites
Client
Medical University – Varna
Client Profile
​The Medical University of Varna has more than half a century of history and traditions. It is the preferred University for students from 34 countries all over the world and has 82 international partners from 5 continents. Over 50 000 alumni of the Medical University of Varna have lived and worked in more than 40 countries around the world since 1961.
The Solution
The Medical University – Varna wanted to provide its students with video materials and real-time live stream of high quality educational content.
BSH designed and developed the mu-vi.tv website where the visitors can watch videos searchable by medical category and find additional information on different topics related to their medical specialty. After registration the users can benefit from additional website features like comments, forum and video ranking functionality.
The website is based on SharePoint 2013.