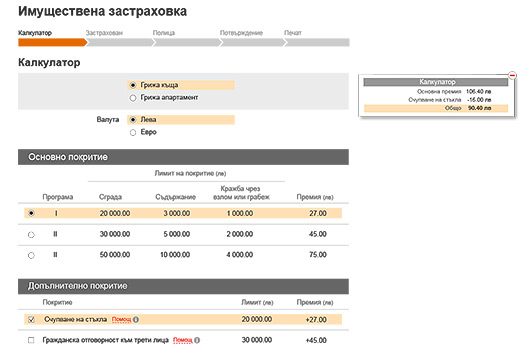 Project Type
Extranets
Client
Interamerican
Client Profile
​Interamerican Bulgaria JSC was the first Bulgarian insurance company founded with foreign capital in 1998. The company offered a broad range of insurance products and had more than 60 agencies, offices and representatives all over Bulgaria.
Interamerican was a part of Achmea, a European financial and insurance holding based in the Netherlands and founded in 1811. Achmea operates in eight European countries with more than 21,000 employees and a gross income from its insurance business of 19.7 billion EURO in 2011.
The Solution
​Interamerican needed an extranet portal for their agents and brokers that provides fast policy issuing, quotation, renewal and payments, full integration with the existing backend system and access to current corporate information.
BSH used SharePoint Server 2010 as a platform for the solution that is entirely integrated with the Interamerican's system IDIT. The new extranet portal offered functionality for policy issuing for four insurance products – MTPL, "Travel assistance", "Personal accident" and "Property insurance". Specified interfaces were developed for scanning devices for driver's identity card, driving license and the vehicle's registration. The portal provided functionality for quotation, policy issuing, payment, reinsurance and reports. The entire process was developed in cooperation with Lucrat that performed usability tests. As an outcome, the online issuing of MTPL by untrained employee took a minute.  Additionally the portal provided its user with the latest news, information about planned events and a blog.