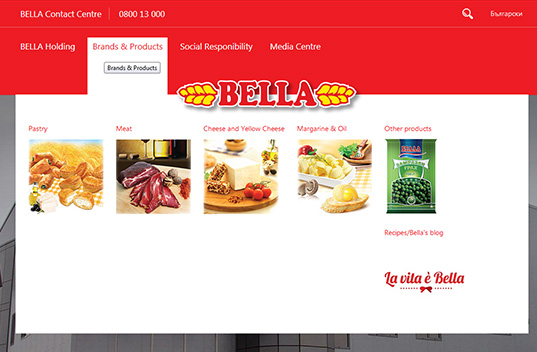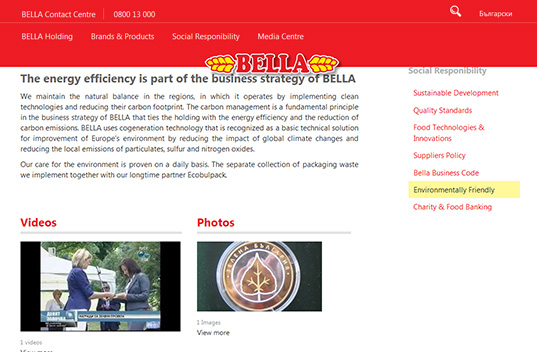 Project Type
CMS Sites
Client
Bella Bulgaria
Technologies
Umbraco CMS

Microsoft Azure
Client Profile
​Bella Bulgaria is a leader in the food processing in Bulgaria. It was established in 1992, and today the company's brands have a leading position in the field of non-perishable and perishable sausages, rolled pastry, puff pastry and margarines. These brands include Perelik, Sachi, LEKI, BELLA, Familia and Tommi.
The Solution
Bella Bulgaria needed a refreshment of its web presence that should correspond to the changed business environment and to be based on modern technologies and impressive design. Again, Bella entrusted this task to BSH.
BSH developed a website with entirely new vision inspired by the latest trends in the UX design. Bella Bulgaria authoring team can manage the web site content using intuitive web based interface delivered by Umbraco – open source Content Management Solution (CMS) based on ASP.NET.
The web site is deployed on Microsoft Azure as Platform-as-a-Service (PaaS) – enterprise grade cloud offering leveraging on Azure App Service, SQL Database and Azure Blob Storage.