Testimonials
Margarita Tzekova
A1
BSH provides us with excellent support for our SharePoint solution. The functionalities they developed are helping us to deliver better service to our customers. BSH is a team of professionals I could always rely on and I highly recommend them as business partner.
View projects: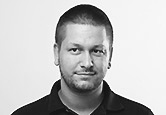 Ivaylo Vladimirov
Ficosota
BSH team is friendly, supportive and highly competent. During our mutual work we received timely advices and professional opinion that helped for the project success.
Mihail Todorov
NN Bulgaria
BSH are highly reliable with proven professional skills which makes them a preferred business partner
View projects:
Dessislava Bozhikova
Project Manager, NN Bulgaria
Our SharePoint solution was designed in cooperation with BSH and developed by them. The application empowers us to run our business more efficiently. As a partner BSH are easy to work with. They are professionals who managed to set high expectations and delivered on their promises.
View projects:
Nikolay Shekerov
Interamerican
BSH invested a lot of time to analyze our sales process and modeled a portal around it. As a result, our from-office employees improved the speed and quality of their service.
View projects:
Nikolay Penev
General Manager, New Horizons
We use BSH services since 2002. Since that time they prove as a reliable partner in developing web-based solutions and recognized experts in field of SharePoint. We will continue to use their services and can recommend the company to anyone, looking for quality SharePoint development and consultancy.
Roland van de Klippe
Project Manager, Oranta
I did several projects with BSH and they acted very professional and according expectations. Their level knowledge is good and I was impressed by the quality of work. I can recommend BSH to be your partner for software development and implementations.
View projects:
Ruud Gruson
Oranta
BSH is a great company to work with. Nice and good quality people delivering great value for money!
View projects: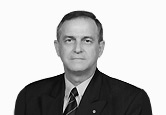 Nasko Nachev
Past Governor of Rotary Bulgaria, Rotary
We have been partners with BSH since 2006. They gave us professional advice for our website, and it works flawlessly.
Vanya Grozeva
Project Manager, Societe Generale Expressbank
I came to BSH with a mockup and a dream shared by 1 600 employees, and they helped us turn it into reality – improved and on time. BSH team is great - timely, efficient and always available! I would recommend them without hesitation.
View projects: